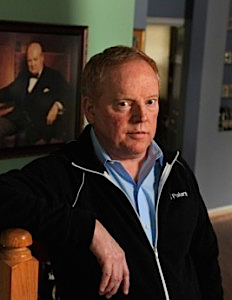 Michael Hurley is President of Team 3i LLC, a national security and international business strategy company. A veteran retired CIA case officer, attorney, and lecturer, Mike currently serves as a special advisor to Palantir Technologies and Affirm, Palo Alto-based innovative technology companies.
One of the nation's renowned national security experts, Mike currently continues to advise the co-chairmen of the 9/11 Commission and their Homeland Security Project at the Bipartisan Policy Center. As a Senior Counsel and Team Leader on the 9/11 Commission, Mike directed its counterterrorism policy investigation and co-authored its best-selling final report and remains deeply immersed in the national security and policy implications in the aftermath of the attacks and speaks and advises widely on those critical issues.
Mike's Counterterrorism experience includes:
Special Advisor for Middle East Security to General James Jones – former National Security Adviser and Supreme Allied Commander Europe.
Special Advisor, Nuclear Threat Initiative (NTI).
Special Advisor, U.S. State Department.
Senior Counsel and Team Leader, 9/11 Commission.
Two-time National Security Council Director for the Balkans.
CIA senior operations officer and manager
Mike retired after 25 years in CIA, serving more than 15 years in high-profile foreign countries. Immediately after the 9/11 attacks on the United States, Mike deployed for 18 months to Afghanistan where he led Agency personnel and U.S. Special Forces in Operation Anaconda, the biggest campaign of the Afghan conflict. In that role, Mike was a leader in the hunt for Osama bin Laden.
Mike also was a leader on the ground and in policy formulation and implementation in the Kosovo and Bosnia conflicts and in the international intervention in Haiti. He developed deep experience at CIA in tracking money laundering related to narcotics trafficking.
Mike lectures widely on national security issues globally, with regular appearances on National Public Radio, Voice of America, the BBC, Australia Broadcasting Corporation, and CNN, as an expert commentator on terrorism and counterterrorism. He lectures at the Naval Postgraduate School, Monterey, California; King's College London; and the Marshall Center, a joint U.S.-German postgraduate institution, in Garmisch-Partenkirchen, Germany.
Mike's work in Silicon Valley as a senior advisor to the CEO of technology giant Palantir Technologies and other software companies, has provided him with strong experience in the use of data integration and technology in intelligence.
Mike is a Minnesota native, graduated from the University of Minnesota and the University of Minnesota Law School.
Mike is fluent in Spanish and French, and lives in the Washington, DC area.